One of the best links to find information about veterans services on the Department of Veterans Affairs' website is on A-Z Health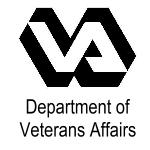 Topic Finder. Once on this page click on the letter representing a key word you are looking for and chances are you will find it or a link to it.
William C. Tallent Knoxville Outpatient Clinic (KOPC) provides health care to veterans and entry into the VA health care system. KOPC examines, evaluates, and provides treatment to eligible veterans. Although designated for outpatient services only, referrals are made to an appropriate medical center when specialists or hospitalization is medically indicated.
Apply for Benefits The Departments of Veterans Affairs and Defense (DoD) just released improvements to the functionality of eBenefits, a joint self-service web portal that provides registered users with secure online information and access to a variety of military and Veterans benefits resources.
Knoxville Vet Center If you have served in any combat zone, Vet Centers are in your community to help you and your family with readjustment counseling and outreach services.