Vet to Vet Tennessee (VTVT) has trained various veterans, veterans, first responder, faith-based, hospice/home care, SUD & Mental health and educational organizations for FREE since the beginning of the program.  The program is supported by the VA Knoxville Outpatient Clinic Suicide Prevention Coordinator Debra Cohan and Tennessee Suicide Prevention Network.  VTVT and the gatekeepers are very thankful.  VTVT President is a QPR Institute Master Trainer.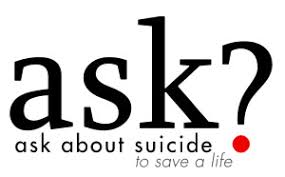 Since the program inception, we have retrieved 86.6% post survey reports and an average grade of 9.41 out of 10 . The data, comments and commendations from the post surveys has made our program successful; results are immediately published after the training session.
QPR Gatekeeper Training After Actions Reports
Since June 29, 2017 the VTVT Veteran Specific QPR Suicide Prevention Program is taught at Cornerstone of Recovery at 4726 Airport Hwy, Louisville, TN 37777  in the Caldwell Hall building on the last Thursday of each month from 1000 to 1130.  In 2015 the first four QPR Gatekeeper classes were taught by VTVT.  The number of classes have grown over the years and hit a all time high of 34 classes in 2019.  We exceed the number of classes in 2020 with your help.
Upcoming Veterans Specific QPR suicide prevention classes:
DUE TO THE COVD19 ALL VET TO VET TENNESSEE QPR IN PERSON CLASSES.  WE WILL RESUME AS SOON AS GOVERNOR LEE APPROVES IN-PERSON CLASSES.
Cornerstone of Recovery, 1000-1130, 4726 Alcoa Hwy, Louisville, TN 37777 in the Caldwell Hall building.
 Please contact us if you are interested in our training program and/or want to help stop these senseless death of our American Heroes.  Call us at 865-336-2624 or leave us a message below. 
Please "Do Something!"