FOR IMMEDIATE RELEASE
For more information, contact
Freddie J. Owens, President
Vet to Vet Tennessee, Knoxville, Tennessee
Office 865-336-2624 Cell 865-405-6345
fowens@tnvhc.org
Vietnam War Commemoration Hero's Welcome
Vet to Vet Tennessee and Knox County Mayor Tim Burchett will conduct a Vietnam War Commemoration (VWC) event on October 13, 2016 from 10:00am to 2:00pm at the East Tennessee Veterans Memorial, located at 401 Henley Street, Knoxville, Tennessee.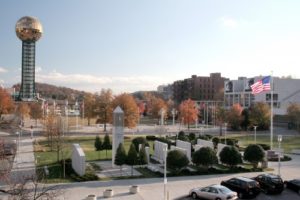 This event will thank and honor Vietnam and Vietnam Era Veterans, who served during the period of November 1, 1955 to May 15, 1975, on behalf of the United States and to thank and honor the families of these Veterans.
A new Vietnam War Commemoration Certificate of Honor program will be launched during the event, and through it, we are honoring these groups:
1)  Former, living American Military Prisoners of War,
2)  Immediate family members of American military still unaccounted for from the Vietnam War,
3)  Immediate family members of a veteran listed on the Vietnam Veterans Memorial in Washington D.C., and
4)  Surviving spouses at the time of death
Mayor Tim Burchett will read a Presidential proclamation to honor all Veterans that served during this period.
Veterans from the surrounding counties are asked to join in the celebration and bring your spouse and family members.
The public is encouraged to attend.
To learn more about the Department of Defense Vietnam War Commemoration please visit their site by click here.
If you would like to schedule your own event at your organization or congregation please leave us message below or calling 865-336-2624.  All of our events are open to the public, if you can't make the 13th, we have other events schedule; click here to view our V2VT VWC scheduled events.
[contact-form-7 404 "Not Found"]