This award was created in honor of Vet to Vet Tennessee and Knoxville Regional Veterans Mental Health Council's co-founder Freddie J. Owens on October 4, 2018 during the inaugural Freddie J. Owens Women Veterans Summit.
Two awards will be presented annual to veteran advocates who demonstrate the same ethos as Freddie; one to a veteran/military individual and one to a civilian.
The first Freddie J. Owens Memorial Award recipients are: Vietnam Veteran & Pastor of Redemption Church Ed King and civilian advocate Knox County Mayor Tim Burchett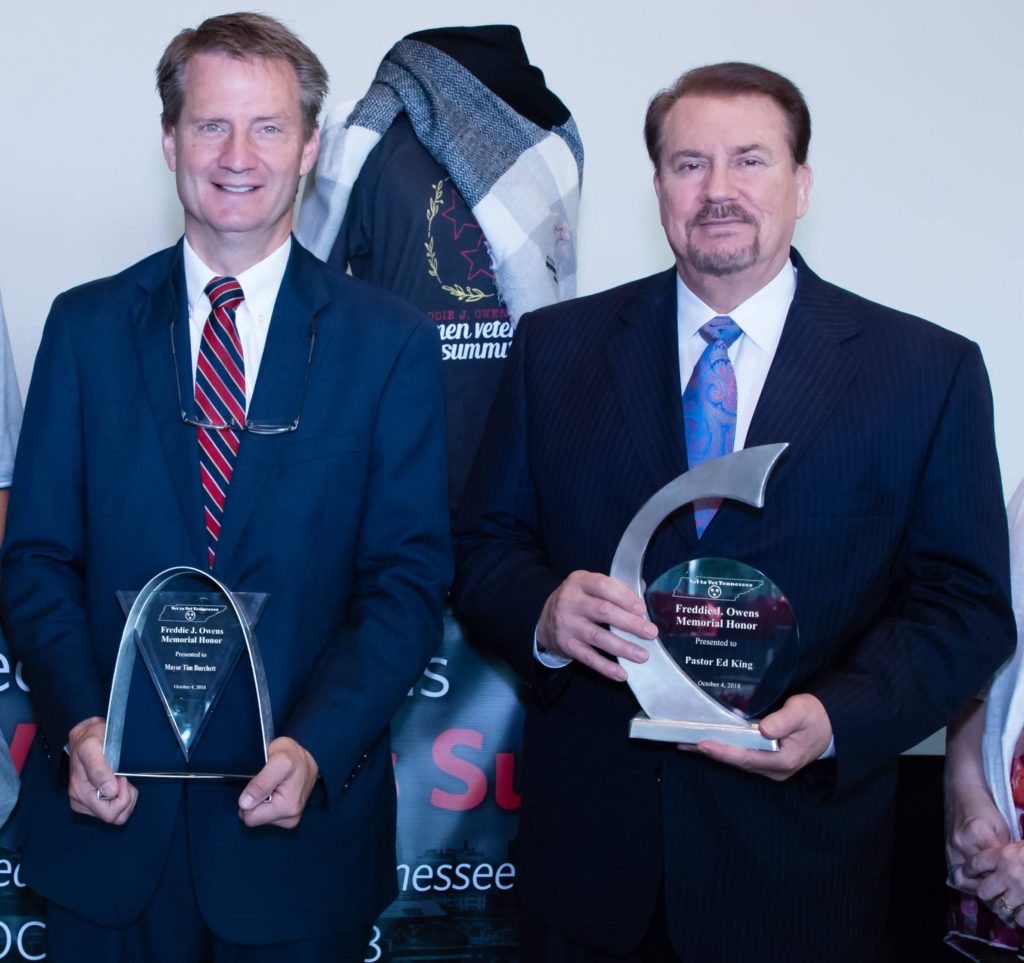 This award is in remembrance of Freddie J. Owens, who served God, his country, his family and his brothers and sisters in arms with friendship, heroic honor, integrity, and commitment. Click here to view the award certificate. We are already searching for the 2019 Recipients! Please let us know if you have someone who may be eligible for consideration by completing the form below.