August 7, 2017 Concord, North Carolina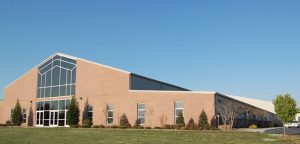 Pastor Lowell McNaney and Lay Leader Ray Wease execute the Veteran/Military Friendly Congregation enrollment for on the 7th of August; Crossroads United Methodist Church become the latest member of the Military Chaplains Association Veteran/Military Friendly Congregation.
This opportunity to support veterans and their families in the Crossroads United Methodist Church community was made possible because of three Vietnam Veterans:  Ray Weiss (Air Force Vietnam Veteran and Crossroads member)  & Carlos Rivera (Army LTC (retired) Vietnam Veteran and member of Crossroads UMC) and Jesse Rivera (brother of Carlos and Vietnam Air Force Veteran and one of the original  LPG and Council member.  We are honored and grateful for their continued service and sacrifice.
V2VT thanks Crossroads UMC Senior Pastor Lowell McNaney for his prayers and support.  Please send Pastor Lowell a welcome email at mac@crossroads.co  and Ray Wease at crwease@twc.com.
If you are interested in the Veteran/Military Friendly Congregation program please leave us a note below or call us at 865-336-2624.  Peace.
[contact-form-7 404 "Not Found"]