Introduction to the Sixth Judicial District of

Tennessee Veterans Treatment Court Program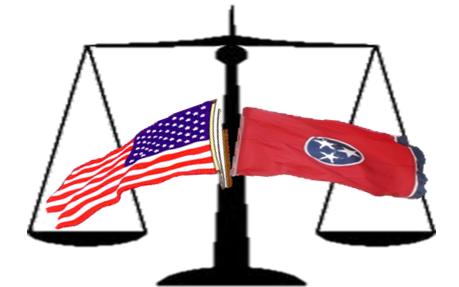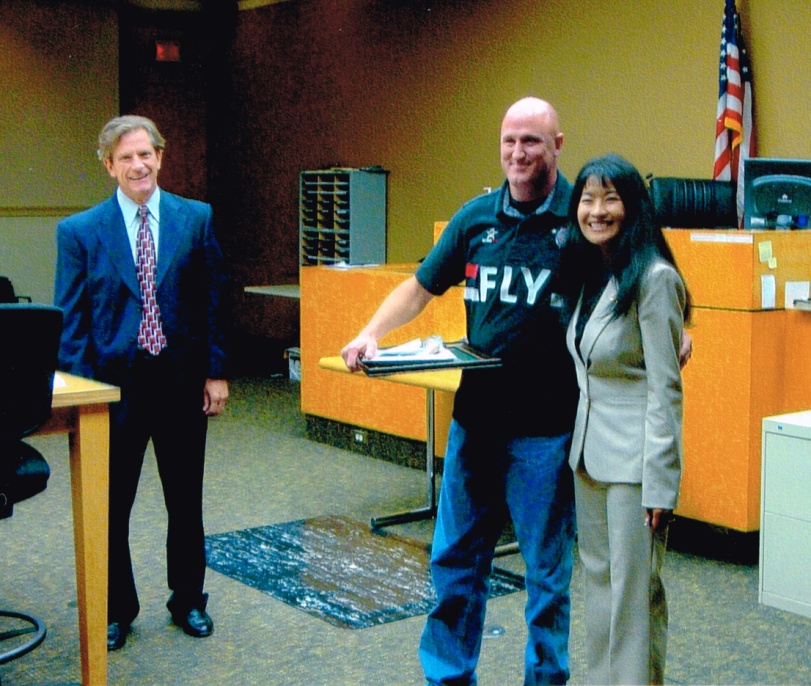 The Honorable Chuck Cerny, VTC Graduate Jeff Hepler,
Tennessee Veterans Affairs Commissioner Many-Bears Grinder


First Veterans Treatment Court in East Tennessee
First Knox County VTC Graduate
September, 10, 2014


Hon. Chuck Cerny began a fully-functional Knox County Veterans Treatment Court (VTC) on January 10, 2015

The Sixth Judicial District VTC includes Knox County.

According to the Department of Veterans Affair National Center for Veterans Analysis and Statistics, the Sixth Judicial Districts veteran population is 34,252 in 2015.
The national movement has helped create over 200 Veterans Treatment Courts in the United States. In 2008, Honorable Robert Russell founded of the Buffalo Veterans Treatment Court and the VTC movement. The program's focus is to address specific issues and problems unique to our military veterans.
First Published VTC Study Shows Incredible Success!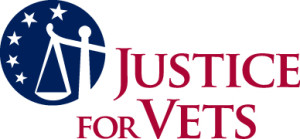 The Community Mental Health Journal has released the first published study on Veterans Treatment Court and the results are outstanding. Researchers from the Ohio Department of Mental Health and Addiction Services tracked 86 veterans involved with Veterans Treatment Court, all of whom were diagnosed with Post Traumatic Stress Disorder (PTSD). They found that 89.5% remained arrest-free during their time in the program and concluded that the veterans participating in Veterans Treatment Court experienced significant improvement with depression, PTSD and substance abuse as well as with critical social issues including housing, emotional well-being, relationships, and overall functioning.
The study further concluded that mentoring from volunteer veterans is particularly effective. Veterans who received mentoring not only experienced better clinical outcomes, they reported feeling more socially connected.
"Veterans reported better treatment outcomes and quality of life over time when involved in the Vet Court," the study states. "When provided programs and services that fostered recovery, veterans improved markedly on all study measures. Veterans particularly improved when provided a combination of trauma-specific treatment, peer mentor services, and medication. The importance of trauma-specific therapy and positive peer role models may be important for veterans with combat exposure who have re-integrated into a society unfamiliar with the struggles associated with combat experience." Access the full study here.
.
The Fourth Judicial District of Tennessee will be added to the national VTC roster in January 2015.  The VTC will be under the direction of Knox County Veterans Court Treatment Court The Honorable Chuck Cerny. The 6th Judicial VTC Director is Ron Hanaver; Case Manager Freda Wiggs.
The Sixth Judicial District Veterans Treatment Court provides integrated services through a collaborative partnership with other judicial departments and community organizations who share an interest in helping veterans. The veteran participants come before the VTC Judge Chuck Cerny on a regular basis, are required to attend all programs focused on treating their addictions and dependencies, perform community service works, maintain jobs, report to court team and probation staffers as necessary, and work with the veteran mentor. Veteran specific issues include – but are not limited to – Post Traumatic Stress Disorder (PTSD), Military Sexual Trauma (MST), and substance abuse.
                                                                                             "ALL WE CAN DO IS HELP!" history.
This is the history of the Knox County Veterans Treatment Court inception and the Knoxville Regional Veterans Mental Health Council (Council) and the motto "all we can do is help"
Judge Cerny provided an email to the Council on December 10, 2014 which was included in the Council's presentation to the Tenth Judicial District of Tennessee members in Madisonville, Tennessee.
                                                                                              Click here to read Judge Cerny's email.
       DON'T LET FEAR STOP YOU FROM DOING SOMETHING THAT COULD REALLY POSITIVELY IMPACT YOUR COMMUNITY!!
Inaugural Vet Court Con, Washington, D.C., December, 2013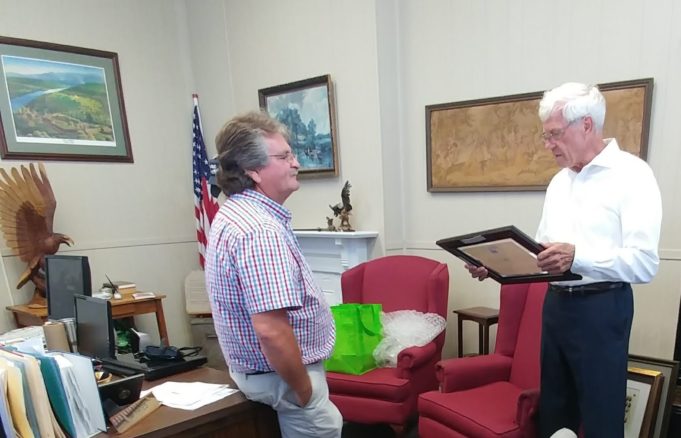 By
tnvhc.org
August 16, 2018
On August 8, 2018 Vet to Vet Tennessee officers presented The George Thomas Memorial Award to Monroe County Mayor Tim…