"What Tennessee Volunteers Can Accomplish"
Tennessee is called "The Volunteer State" because of more than two centuries of volunteer military service.  Here is the latest result of that Volunteer Spirit:
Our veteran volunteers are keenly aware of God's hand and blessing in this work.
We are both humbled and excited to see the lives of Justice-Involved Veterans permanently impacted and changed for the better because of the exponential expansion of these courts. Coupled with the Veteran-Friendly Congregation initiative to provide a source for Mentors, the two programs are already changing lives.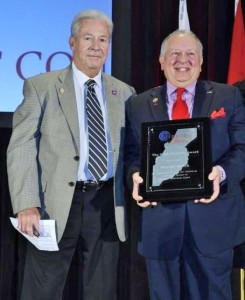 A two-day Veterans Treatment Court Team Boot Camp is coming up in April 9-10, featuring the founders of the original Veterans' Treatment Court in Buffalo, New York, Jack O'Connor and Patrick Welch, Ph.D. It is amazing what volunteer veterans from the Volunteer State keep accomplishing.
Presented by the Knoxville Regional Veterans Mental Health Council, East Tennessee Veterans Treatment Court Committee and Vet to Vet Tennessee.
Bookings
Bookings are closed for this event.