2-21-17 Nashville, Tennessee
The Knoxville Regional Mental Health Council members and the officers of Vet to Vet Tennessee are honored and privileged to have formed a partnership with Lipscomb University.  On Friday February 17, 2017 we meet with Marine Author & Professor Dr. Tom Seals, Lipscomb University's Associate Professor of Bible and Chaplain for Student Veterans and Army Director of Veteran Services Chadd Staggs.  We met for the first time as a result of our invitation to our upcoming Boot Camp.  It didn't take too long to realize that Lipscomb University and Vet to Vet Tennessee has the same vision to help veterans and some of the same road blocks to new successful veteran programs.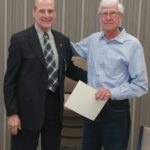 Tom has been long committed to improving the transition the transition process for today's veteran to the civilian life.  He has dedicated years of service to veterans on and of campus in many capacities resulting in being among the University's most respected faculty on campus.  While teaching veterans in class, Tom identified the need for faith-based course focusing on spiritual development while addressing physical, mental and moral experiences that many veterans have faced.  This led to Tom latest book :God's Word for Warriors" inspired by the current Bible course taught at Lipscomb.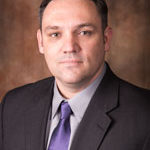 One year ago a 21-year veteran of the United States Air Force, Chadd Staggs brings recruiting, admissions, marketing and management expertise to the Lipscomb's Veteran Services office, which oversees and administers Lipscomb's Post 9/11 GI Bill Yellow Ribbon Program and its veteran services programs. In addition to his military career, Staggs was a medical staff auditor at Vanderbilt University and was a member of HCA Healthcare-TriStar Division's talent acquisition human resources team. Staggs succeeds April Herrington as director of the program.
As a result of the meeting, the Knoxville Regional Veterans Mental Health Council Faith based Committee formed it newest Veteran/Military category:  Veteran/Military Friendly Educational Institution (VMFE).  On Tuesday February 21, 2017 the first VMFU executed the first VMFU enrollment form.  The Committee has now four (4) categories:Lipscomb University has appointed 21-year Air Force veteran Chad Staggs director of its veteran services program.
Veteran/Military Friendly Congregation (VMFC)
Veteran/Military Friendly Ministry (VMFM)
Veteran/Military Friendly Organization(VMFO)
Veteran/Military Friendly Educational Systems (VMFE)
Professor Seals will be attending the boot camp in March 24, 2017.