January 22, 2017 Maryville TN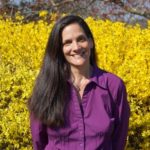 First United Methodist Church Senior Pastor Catherine Nance has enrolled her church into the VMFC program on January 22, 2017.  This is the 1st Veteran Friendly Congregation (VFC) enrolled this year.  Col. Owen Ragland USAF (Retired) is the past president of the East Tennessee Military Affairs Council and has accepted the role a Lay Leader for the church.
First UMC's leadership and church members are very active in their community and work with closely the Blount County.  First UMC host Celebrate Recovery Maryville.   Celebrate Recovery is a Christ-centered, 12-step program modeled after the Alcoholics Anonymous 12-step program. It is also based on the '8 principles of Recovery' from the Sermon on the Mount.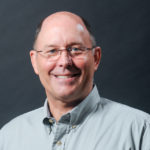 We are blessed, honored and grateful to have Pastor Nance and Lay Leader Owen Ragland as part of our network.  Please leave them a prayer and/or message below to welcome & thank them into the network.
To learn more about the VMFC initiative please visit the Military Chaplains Association or our VFMC page