Vet to Vet Tennessee (VTVT) has trained various veterans, veterans, first responder, faith-based, hospice/home care, SUD & Mental health and educational organizations for FREE since the beginning of the program.  The program is supported by the VA Knoxville Outpatient Clinic Suicide Prevention Coordinator Debra Cohan and Tennessee Suicide Prevention Network Eastern Regional Coordinator Amy Dolinky.  VTVT and the gatekeepers are very thankful.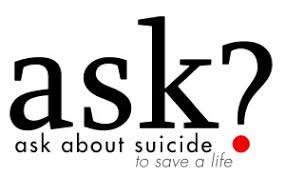 Since the program inception, we have retrieved 91.6% of the after action reports (AARs) from the graduates.  The data, comments and recommendations from the AARs are has made our program so successful; the results immediately distributed after the training session. Here are the four latest AARs:
Effective June 29, 2017 the VTVT Veteran Specific QPR (VSQPR) Suicide Prevention Program is taught at Cornerstone of Recovery at 4726 Airport Hwy, Louisville, TN 37777  on the last Thursday of each month from 1000 to 1130.
Upcoming Veterans VSQPR suicide prevention classes:
March 29 , 2018,  1000-1130 Cornerstone of Recovery, 4726 Alcoa Hwy, Louisville, TN 37777
April 17, 2018, 1145-1315 Humana, 4438 Western Avenue, Knoxville, TN
October 18, 2018 Ft Sanders Ethics Workshop, Airport Hilton, Alcoa, TN
 Please contact us if you are interested in our training program and/or want to help stop these senseless death of our American Heroes.  Call us at 865-336-2624 or leave us a message below. 
Please "Do Something!"