We are honored that you have registered as a Veteran Friendly Congregation (VFC).  If you need some support in starting your Military Ministry or want learn more or need someone to meet with you Clergy leadership please contact Freddie Owens or Dennis Lovin at 865-253-2794.
Click here to read our Veteran Friendly Congregation Guidelines.  If your ready to register please complete the VFC registration form and send it to VFCI,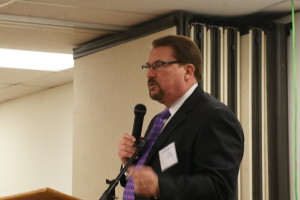 Purpose:
Help the congregation members maintain an

awareness

of the existence and needs of those sacrificing their time and effort to support our country.
Create an

environment of acceptance within the congregation for any extended family member who worships or visit the congregation;

acceptance of their needs (physical, material, and spiritual), and a willingness to join their struggles, whatever they might be.
The title of the Forum was named after a Christ Center Solution book, When War Comes Home" written by Chris and Rahnella Adsit.  Our religious recovery LPG uses this book as their recovery manual each Monday from 10am till Noon at the Elmcroft of West Knoxville facility.
We received this letter from the authors on April 19, 2014 recognizing and supporting our mission. We are truly humbled by the kind words and thank them for Healing manuals: The Combat Trauma Healing Manual and When War Comes Home.
On May 14, 2014 we a received a comment on our website from our first Veteran Friendly Congregation, the Maryville Vineyard in Blount County.  Pastor Aaron McCarter has posted "Connecting Veterans" on their website.  Pastor Aaron was recognized at our May 1st Forum for being the first congregation to register as a VFC.  We are blessed to have the Maryville Vineyard as a proud member of our initiative.