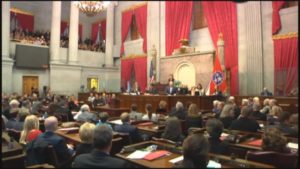 Click here to read the summary of Veteran focused legislation that passed during the 109th General Assembly.  The document includes the bill numbers, sponsors information, summary and the full text of the legislation.
The Tennessee County Veterans Service Officers Association also publishes TN Veteran Legislation on their website.  Click here to view their information which also includes the CSO directory.
Please take some time to review the Veteran focused legislation.  If you have any questions, comments or suggestion please complete the form below.